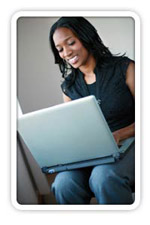 Got a ticket in the California Delta region? We'll help you dismiss it with court approved traffic school!
Our free trafficschool trial was created with one intention in mind: let you try what you're buying before you pay us a penny! Unlike most CA traffic school programs out there, you can take our complete class, minus the final test, for absolutely no money down. If you do the free-trial and enjoy what you see, simply pay at the end of the course to access the final exam and earn your completion certificate. It's easy as traffic school pie!

Why Take a Free Stockton Traffic School Trial Online?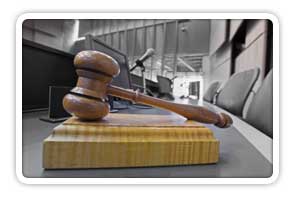 Quality Customer Care with Stockton Traffic School
We may offer a very low traffic school price, but our customer service staff is second to none. We have a fully staffed friendly and understanding staff ready to assist you. Contact us by phone or email, whatever is easiest for you - we'll be happy to answer your questions in a friendly and timely manner! And don't worry, se habla espanol tambien!

Court Approved Traffic School Classes
When it comes to selecting a traffic school class, you don't want to fool around with a program that is not approved. If the course price you are paying is to good to be true, watch out for a company that may be just out to take your money. With StocktonTrafficSchool.com, you are guaranteed that our online Stockton traffic ticket course is court approved PRIOR to you paying us a cent. As you are guided through the registration process you will only be offered traffic school classes that are court approved for your ticket. Or you can always call us toll free if you're not sure!

Our Courses are Self Paced
With our online traffic ticket course, getting your citation dismissed has never been easier. You can take as little or as much time as you need to finish each lesson. Want to take the StocktonTrafficSchool.com course all in one day? Not a problem. Are you busy with work, school, or other areas of life? Not an issue - you can take the course over several days or weeks. It's entirely up to you how long your online trafficschool program will take!

PC or Mac - It Doesn't Matter
With StocktonTrafficSchool.com, you can complete our course on any computer, so long as it has a working internet connection. We provide technical support for both PC and MAC users and have thousands of students that have successfully taken and completed our Stockton online traffic ticket classes on multiple different computing platforms.



Choose an Experienced Driving School
StocktonTrafficSchool.com has partnered up with the leader in the On line Traffic School industry: TrafficSchool.com. When you choose StocktonTrafficSchool.com, you get Online TrafficSchool at a low, low price and the TrafficSchool.com guarantee - the best Court approved Online Traffic School courses available - now that's Traffic School you can trust!